Geothermal HVAC System Installation, Geothermal HVAC System Replacement & Geothermal HVAC System Maintenance

Sparta, NJ, Oak Ridge, NJ, Newton, NJ, Lafayette, NJ, Hampton Township, NJ & Franklin, NJ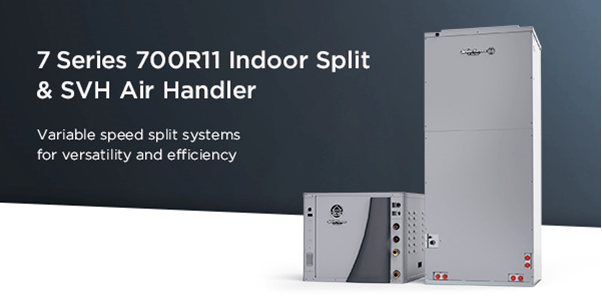 Introducing the New 7 Series™ Split System From WaterFurnace!
The new 7 Series™ indoor split system from WaterFurnace is now available from Perfection Contracting, Inc.! As one of the most advanced HVAC systems available today, this geothermal unit provides the highest quality heating and cooling. Enjoy ease of installation with the system's efficient size and split configuration. You can also enjoy benefits such as energy monitoring and precision temperature control. Call our team at (973) 250-2480 today for more details!
Perfection Contracting, Inc. brings you the most efficient, cost-effective, and environmentally responsible heating and cooling system on the current market. A geothermal heat pump takes advantage of the free renewable solar energy stored right in your backyard. No matter the hot, humid summers or frigid winters in Sussex County, NJ and surrounding areas, the temperature below ground remains between 55°-70°F all year round. Using a series of underground pipes, geothermal technology supplies an infinite energy source for heating, air conditioning, and hot water.
Professional Geothermal HVAC System Installations
Perfection Contracting, Inc. offers an unmatched line of geothermal heat pumps from WaterFurnace to combat every weather extreme and maintain ideal and efficient comfort. You can expect to trim energy bills by up to 70%.
Call today for expert geothermal heating & cooling services!
As a Water Furnace Geopro Master Dealer, our NATE- and EPA-certified experts design, select, and implement a perfect system for your specific requirements and follow exacting criteria to ensure peak and long-term performance. Along with completing new installation projects, we are proficient in all geothermal makes, models, and services, including repair and maintenance. Contact Perfection Contracting, Inc. for a free estimate and 24/7 availability across Newton, Sparta, Hampton Township, Lafayette, Stillwater, Franklin, and Oak Ridge, NJ.
Why choose geothermal HVAC from Perfection Contracting, Inc.?
Clean – WaterFurnace units feature MERV 11 filters, frequently circulate and filter the air, and provide exceptional indoor air quality.
Comfort – Designed to operate at lower speeds, the system maintains more consistent temperatures throughout the home and eliminates hot or cold spots.
Efficiency – Delivering more than five units of energy for every one unit of electrical energy drawn, WaterFurnace systems achieve upwards of 530% efficiency ratings!
Environmentally Responsible – Recognized by the US Environmental Protection Agency as the most environmentally friendly HVAC technology on the current market, the installation of a geothermal system offers the same benefit as planting 750 trees.
Payback – Tremendous efficiency adds up to lower monthly bills that quickly recover the initial investment, typically in just a few years, resulting in a return of 10 to 20% over the life of the system.
Quiet – With no noisy outdoor unit and minimal noise from the indoor system, geothermal heat pumps never disturb your peace and quiet.
Reliable – Protected from the weather and requiring few moving parts, geothermal units typically last upwards of 25 years while the underground loop system is rated for more than 100 years of operation.
Renewable – No matter the weather, geothermal draws from an infinite supply of energy and delivers ideal comfort 24/7.
Safety – With no combustion process, there's no flames, fumes, hot surfaces, or threat of carbon monoxide poisoning.
Versatile – Along with supplying heating, cooling, and supplemental domestic hot water, WaterFurnace offers horizontal, vertical, and bottom-flow configurations to suit any home and property.
Geothermal HVAC System Installation

∴

Geothermal HVAC System Maintenance

∴

Geothermal HVAC System Repair

∴

Geothermal HVAC System Replacement

∴

Geothermal HVAC Service ∴ Sparta, NJ ∴ Stillwater, NJ ∴ Lafayette, NJ